by Catherine DeAngelis
A Reflective Video-Poem "I am From" by Carol Ellis reads: "I am from a complicated mixture of love, hate, ego, and anger. I am from the love that I found within myself, early on, when I realized, I am enough. I am survival, success, compassion, and caring, I am not, where I was from. I am from. who I am."   Carol Ellis shares a remarkable moment of personal reflection and emotional insight. This kind of self-expression is through use of poem-making and can be liberating. A proven healing art form when difficult emotions surface in us.
---
Mental Wellness during COVID-19 Virus

A national mental health response by Government of Canada is proud to announce an initiative during the COVID-19 virus which offers e-mental health supports and access to virtual counselling services to everyone in Canada. Wellness Together Canada provides tools and resources that may help address low mood, worry, substance use, social isolation and relationship issues. Know when to reach out and that emergency support is available to you at this time.
ACCESS THE WELLNESS TOGETHER PORTAL HERE
---
 Reflective Writing…
Mindful Reflections

Before we start with our reflective writing we are encouraged to practice mindful meditation. It can be simple. We do not need to be Buddhist to learn how to sit and be with our breath in the present moment.
Plum Village is a global community dedicated to the teaching of mindfulness. Located near Bordeaux in southwest France,  it is the largest international practice center and the first monastic community founded by Zen Master Thich Nhat Hanh (Thay) in the West. Thich Nhat Hanh is a spiritual leader, a poet and peace activist, celebrated and honoured for his teachings on mindfulness. We are guided in this practice to sit and be with our breath in this video: How to Meditate: A Plum Village Video (Lion's Roar).
Physical and Mental Well-being

When we end our simple meditation most find we are more present in the body. In this state we are ready to find the words that give specific meaning to us. We can use any tool we find beneficial either pen and paper, a journal, notepad or computer device. We start to freely express, and allow ourselves to unravel or inspire delicate to strong feelings and emotions. Unknowingly, we can find peacefulness and positive outcomes to the emotional kinks we address in our reflections.
In cases where we are in recovery from an illness or from a trauma there is relief from emotional hindrances. We learn to let go and know how to make room for emotional healing.
Reflective writing is the go-to tool for healing emotional wounds. Triggers and memories may first upset our comfort level but we will find connections to some of our most deeply felt feelings. We may think reflections cause us suffering at first, however to change our minds, inner peace can present itself.
Self-Grounding Technique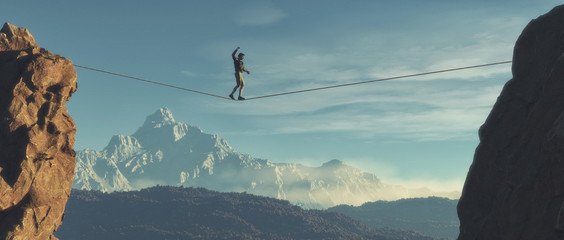 Reflective writing is an explicit tool that can keep us in being more sensible and balanced during our emotional insight. Specific emotions will arise.
We don't stop simply because we think we are not a poet, journalist or bestselling novelist. True, some best known writers have risen to nobility because of this self-grounding tool.
From a simple technique with a goal of self-attentiveness, we learn to flush out emotions. This focus is a betterment for our overall mental and physical health.
Through simple meditation we add a grounding technique we also can use these daily in reflections:
Have handy a journal, paper, pen (for this exercise we refrain from the use of a computer).
Ready to sit in quietude, avoid bingeing, alcohol, smoking, including cannabis.
Sit upright in a chair, in front of desk or use a flat surface like a living room floor.
Take a deep, deep breath and let it out slowly.
Breathe in and breathe out again slowly.
Take another deep breath, hold it as long as can.
Exhale with pursed lips counting as you go 10, 9, 8, 7…
Breathe naturally, inhale and exhale.
Prepare to write in a direct and a natural way present in body, without judgement.


---
We are human. Why we must give ourselves understanding in the ability to self-manage, self-regulate our emotions during reflective times. Emotions give us knowledge of the situation. They shape understanding of feelings, moods, behaviors and actions. These are all meaningful to how we relate with ourselves and others.

Reflective writing, with the practice of mindfulness and grounding techniques we can increase overall mental and physical well-being. Each time we get closer in knowing our constructive and destructive expressions, we know better what to do – love is limitless.~
---
MORE helpful readings for expressive writing: 
The information found on Out of Pocket Emotions articles are based on perspectives on living an emotionally conscious life. If you believe you are experiencing overwhelming thoughts, feelings or emotions that may cause you to harm yourself, call 911 or go to the nearest hospital emergency room.

~all rights reserved~
(Reprinted April 22, 2020)